EcoIQ.com and the Eco Family of web sites promote community, business, and personal

decisions that are at the same time economically and ecologically beneficial -- decisions that are eco-intelligent. Most of our online communications services are focused on amplifying and conveying the most valuable ideas of individuals and organizations working to create a sustainable future.
After we tell you a little more about EcoIQ.com, we'll tell you about the options for you or your organization to communicate using EcoIQ.com and the Eco Family of web sites.
To Contact EcoSpeakers.com, click here.

While we have only recently begun to promote EcoIQ.com and the Eco Family of web sites, we are already exeeding our initial target of one million page visits annually.
We are visited most often by environmental and governmental professionals and advocates, with visits recorded from hundreds of federal, state and local government agencies, consulting firms, vendors, manufacturers, academic institutions, research labs, and non-profits.

In addition to visitors from the United States, EcoIQ.com has been visited by individuals from all over the world. Our site tracking software has recorded visitors from:

EcoIQ.com is the online voice of EcoIQ, an internet publishing, digital media and client services company. EcoIQ was founded by Dennis Church, and functions as a network of affiliated professionals with an outstanding group of Advisors providing wise counsel as needed. Others are involved as speakers, writers, editors, and consultants.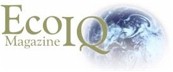 As a Contributing Editor for EcoIQ Magazine, your news feature and/or opinion articles will be published in this online journal. For more information...

Get your web site, online articles, or special web pages included in EcoIQ.com's portal site -- The EcoGateway. Click here to suggest links.
To Contact EcoIQ.com, click here.
Comprehensive Site Home | EcoIQ Magazine | EcoGateway
About EcoIQ.com | Navigating EcoIQ.com | Cont@ct Us
EcoSpeakers.com | EcoSpeakers Books | EcoIQTV.com
© Copyright 1999-2017 EcoIQ